SPECIALIZING IN ALL ASPECTS OF POSTPRODUCTION,
THE DVD AUTHORING PROCESS, PRE-MASTERING
PREPARATION, WITH DIGITAL PICTURE AND SOUND
EDITING, FOR TELEVISION, FILM, MUSIC CD
AND VIDEO PRODUCTIONS.
____________________________
UNPARALLELED TECHNICAL EXPERIENCE, COUPLED WITH
THE FLEXIBILITY TO PRODUCE MOTION PICTURE, TV, MUSIC
VIDEOS, ANIMATED FILMS, MULTI LANGUAGE FOREIGN
RELEASED TITLES, AND SPECIAL EDITION FIRST RUN
FEATURE RELEASES, ON DVD FOR THE INDUSTRY.
____________________________
SYZYGY DIGITAL POST IS PART OF THE CONTINUING FACILITIES
AQUISITION AND EXPANSION PROGRAM, THAT HAS BEEN UNDERWAY
BY LEN KOVNER AND THE LAUREN ENTERTAINMENT GROUP [US],
DURING THE LAST DECADE, HERE IN THE U.S. AND ABROAD.
Offering a variety of services, far beyond, "state of the art"
digital multi-track, multi-format mixing and recording, postproduction,
and pre-mastering digital editing and assembly. Our unique, flexible,
and completely variable, formatting and encoding processes for
DVD authoring, and our advanced Avid Film Composer XL editing capabilities, SONIC SOLUTION'S DVD CREATOR, DVD FUSION, and SONIC SCENARIST, coupled with digidesign ProTools l HD3, allows us to customize product format for their particular exhibiting venues. This is a fresh approach, from the mainstream,
making SYZYGY DIGITAL POST
a truly, "boutique," postproduction, editing, and DVD authoring facility.

Our partnerships with these unique and innovative companies,
keeps SYZYGY DIGITAL POST, at the forefront of emerging technologies.....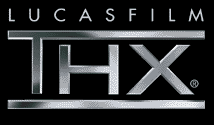 We remain dedicated, as always, in bringing to our clients, the
highest standards attainable in audio and video recording
and reproduction, the classic trademarks of
Len Kovner and The Lauren Entertainment Group.

For additional information please contact:


US Corporate Offices located in
Sherman Oaks, California, USA

818-788-9784 voicelink 818-788-9763 faxlink

POST PRODUCTION STUDIO FACILITIES LOCATED IN BURBANK,
CALIFORNIA, AT WB, WITH OFF LOT FACILITIES IN BURBANK AND
AT UNIVERSAL MEDIA WITH AFFILIATE POST PRODUCTION FACILITIES
IN LONDON AND BARCELONA, SERVING ALL OF EUROPE.


To: THE LAUREN ENTERTAINMENT GROUP HOME PAGE



Last Update: 06.20.2010
TM & © 2010 by SYZYGY DIGITAL POST [us], by The Lauren Group, LLC [us],
The Lauren Group [international], and it's related entities,
Len Kovner and The Lauren Entertainment Group of Companies.